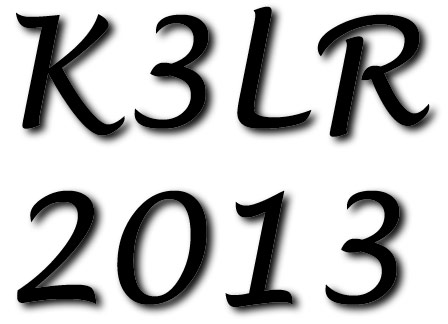 Photo of Bob Heil K9EID with sound file Dec. 23, 2013
W3RTY, K8CX, K3LR, W8BBQ, Cookie, K3LA, K9EID, W3JTV Dec. 11, 2013
W8WWV views the K3LR Antenna Farm with his Super Drone
MCARC Picnic at K3LR - August 27, 2013
NCC Meeting at K3LR - July 19, 2013
YouTube Video & Song; "I Want A Big Tower" by KT8K
Ham Radio Song on YouTube by MJ0ULE
Jamie Tolbert, WW3S, and Ray Fallen, ND8L, receive 2012 CQ WW RTTY DX awards at NCC picnic hosted by K3LR at his QTH.
| Back to Homepage |
---
This site is copyright © by Tim Duffy K3LR.
All Rights Reserved. All art, photos, and html is property of Tim Duffy.